Hebrew lessons are in demand in the Gulf. Since the United Arab Emirates and Bahrain signed the rapprochement deals with Israel last year, "Shalom" is now often heard on the streets of Dubai.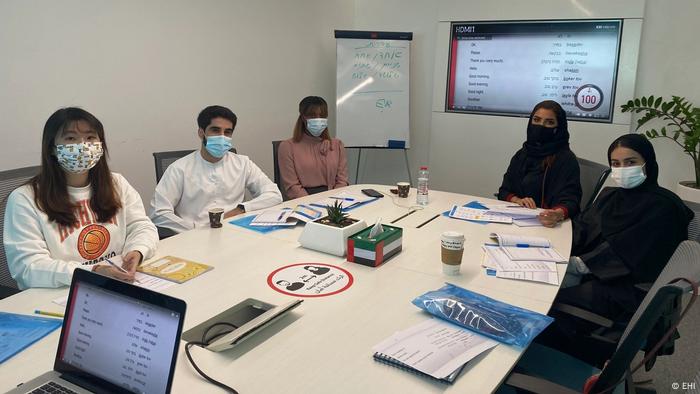 Hebrew language courses are experiencing a boom in Gulf states FOTO EHI
Curiosity, that's why May al-Badi wanted to learn Hebrew. "Wanting to know more about something we don't have here," says the young Emirati woman who lives in Dubai. Until recently, the United Arab Emirates (UAE) had no formal ties with Israel. "I've been fascinated by the language since I made Jewish friends in the United States."
But the main reason she is finally starting an online course is her Jewish friends she'd met in Dubai; expats who invited her to eat with them in their homes for the Shabbat, the start of the Jewish weekend on Friday night.
That was a year ago, after the Emirates officially declared 2019 its Year of Tolerance. This led to the small Jewish expat community in the UAE coming out into the open with plans to build a synagogue. Since the UAE signed the Abraham Accords [Normalization agreements - the ed.] with Israel last September, thousands of Israeli businesspeople and tourists have flocked to Dubai. Hotels have adapted to their specific needs, offering kosher food but also pre-Shabbat meals for as many as 200 people at a time.
Read the whole story here